Coming 2022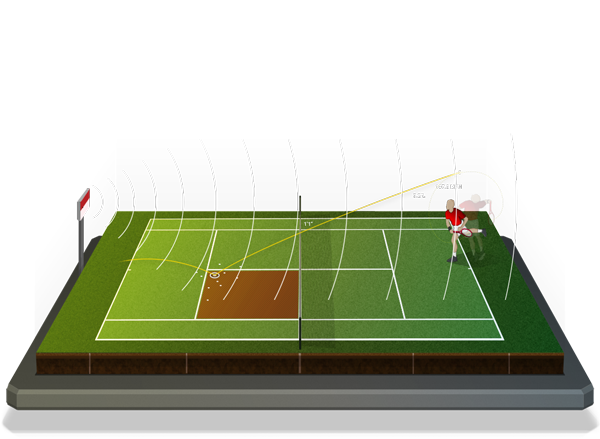 Performance data you can trust
the new technology standard for serve data and video analysis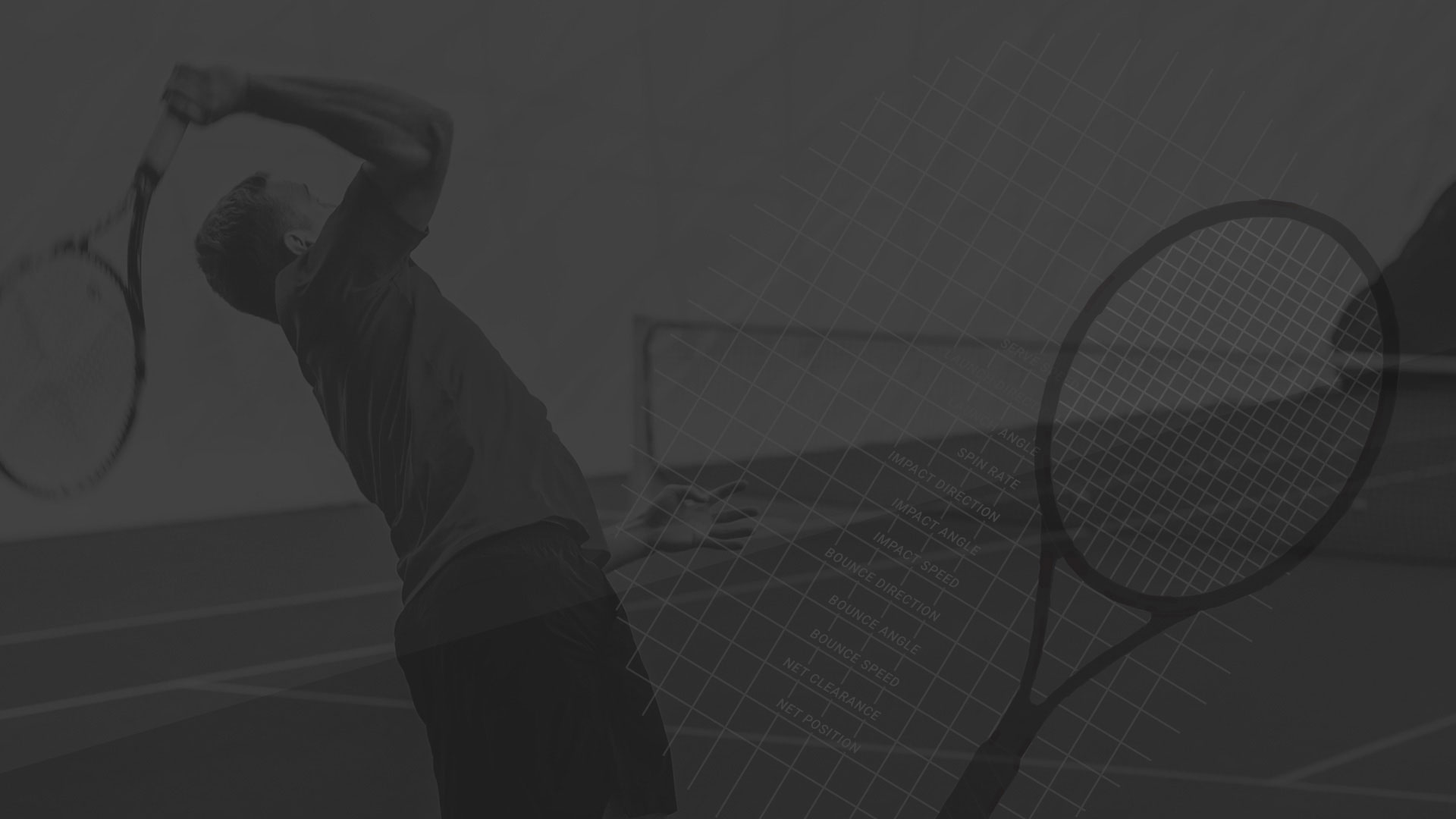 Advanced Technology
3D phased-array tracking radar with state-of-the-art ball flight analysis software.
Immediate results
Automatically review real-time data with synced video for instant feedback.
Data you can trust
Accurate, real-time ball data.
Performance you can verify
Actionable statistics to help your players improve their game.
Wireless and portable
Easy setup and use to capture data at any court or training facility, indoor and outdoor.
Own your data
Track player development over time with no additional license fees.
Harness the power of data and video combined.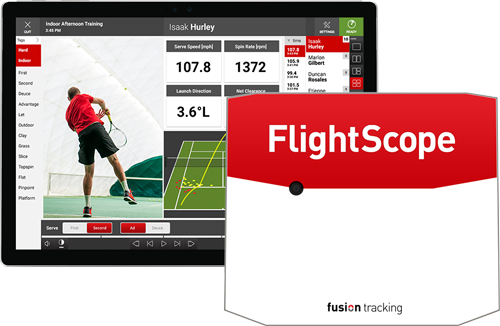 <!–div class="col s12 center">
the software
</div–>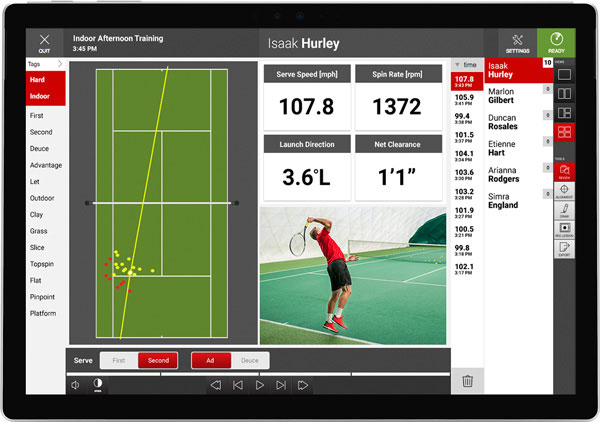 Immediate Results
Automatically capture and view real-time serve data along with synced video to provide instant feedback and compare results.
Serve Data Includes:
Serve speed
Impact speed
Launch direction
Bounce direction
Launch angle
Bounce angle
Spin rate
Bounce speed
Impact direction
Net clearance
Impact angle
Net position
Skills Data Includes:
Serve
Return of serve
Groundstrokes
Volleys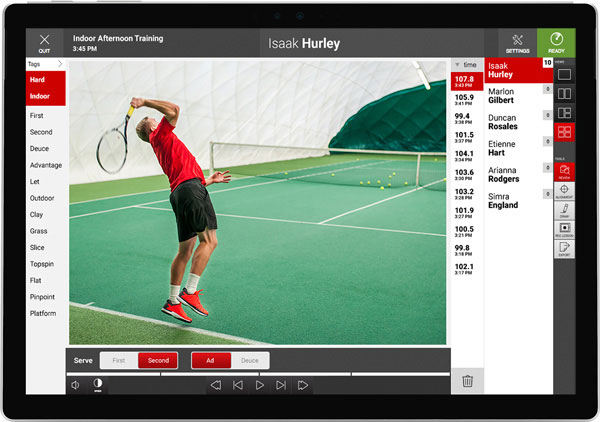 Automatic Clipping
Choose custom pre-and post-recording time with automatic video clipping.
Highlight Training Cues
Use drawing tools to highlight body position and technical cues.
Record Throw Feedback
Provide screen capture with voice-over feedback to your throwers for post-session review from any location.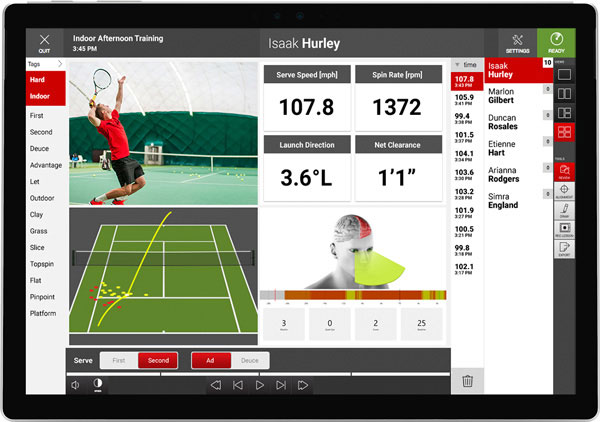 Customizable Interface
Choose from a number of data and video screen combinations to display during each lesson.
Service Box Grouping
Track player performance throughout a session with the visual service grouping.
Serve Labeling
Create multiple custom tags to optimize data filtering and review.
Player Management
Drag and drop serve data for quick multi-player management and analysis.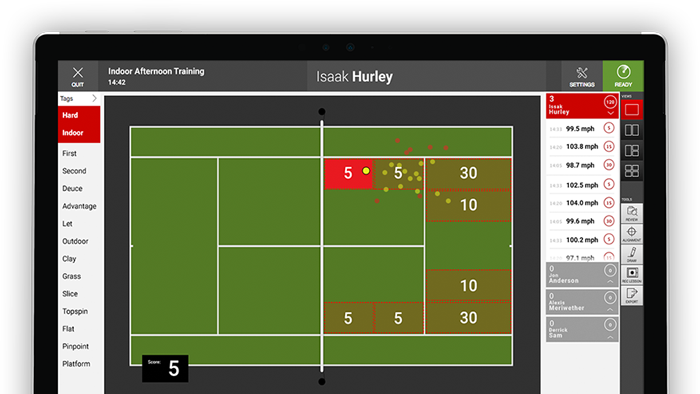 Use FlightScope Skills to determine player accuracy and skill-level for benchmarking.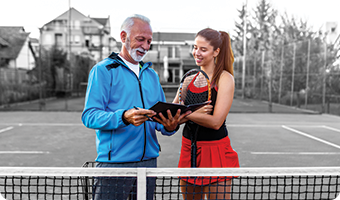 Train smarter
Change the way your players practice, compete, and evaluate their game with instant feedback and scoring on every target and shot.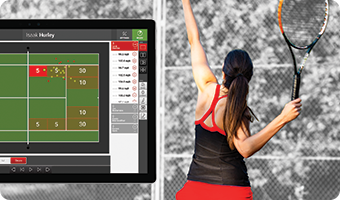 Personalized challenges
Design the target size, location, and point value for innovative sessions based on identified weaknesses.